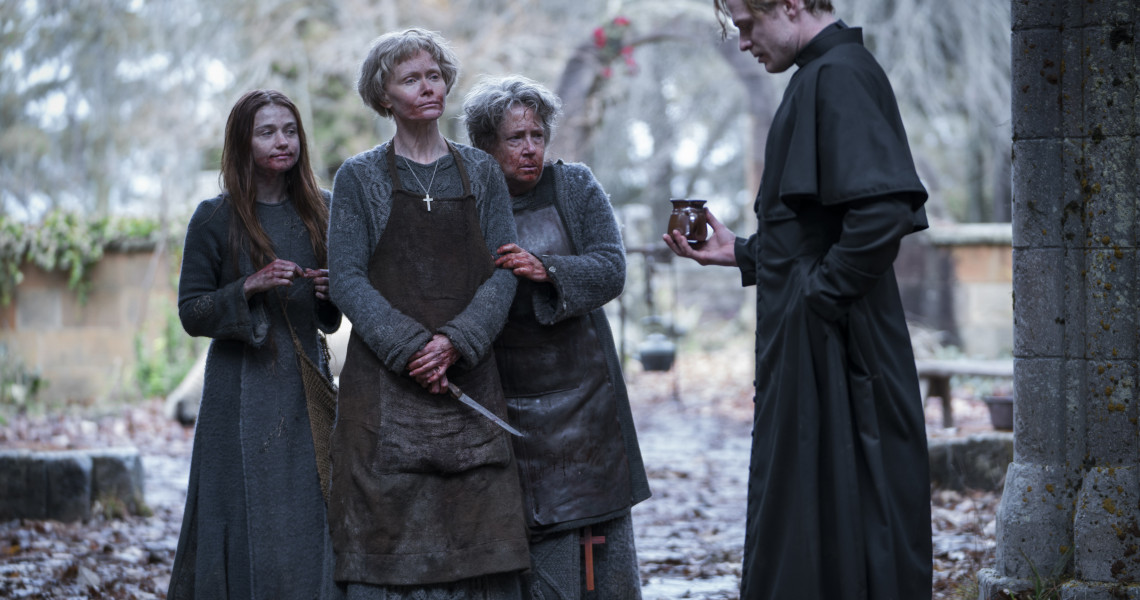 © Lingo Pictures
Lambs of God
Australia
Episodes 1&2 | 2x55min (4x55min series) | in English with French subtitles


Three Catholic nuns, the last sisters of the Order of St. Agnes, live alone and forgotten in a rundown monastery on a remote island. When a young and ambitious priest appears, determined to sell the estate, the three women are caught up in a conflict between passion and their beliefs. An epic gothic drama about faith, love, and redemption.
Written by Sarah Lambert
Adapted from the novel by Marele Day
Directed by Jeffrey Walker
Music Bryony Marks
With Ann Dowd, Essie Davis, Jessica Barden, Sam Reid
Production Lingo Pictures en association avec Endemol Shine Australia
International sales Sky Vision
Broadcast by Foxtel
Screening on Wednesday, March 27 in the presence of Jeffrey Walker (director), Sarah Lambert (screenwriter), Jason Stephens (producer) followed by a Q&A moderated by François-Pier Pélinard Lambert (Le Film Français).