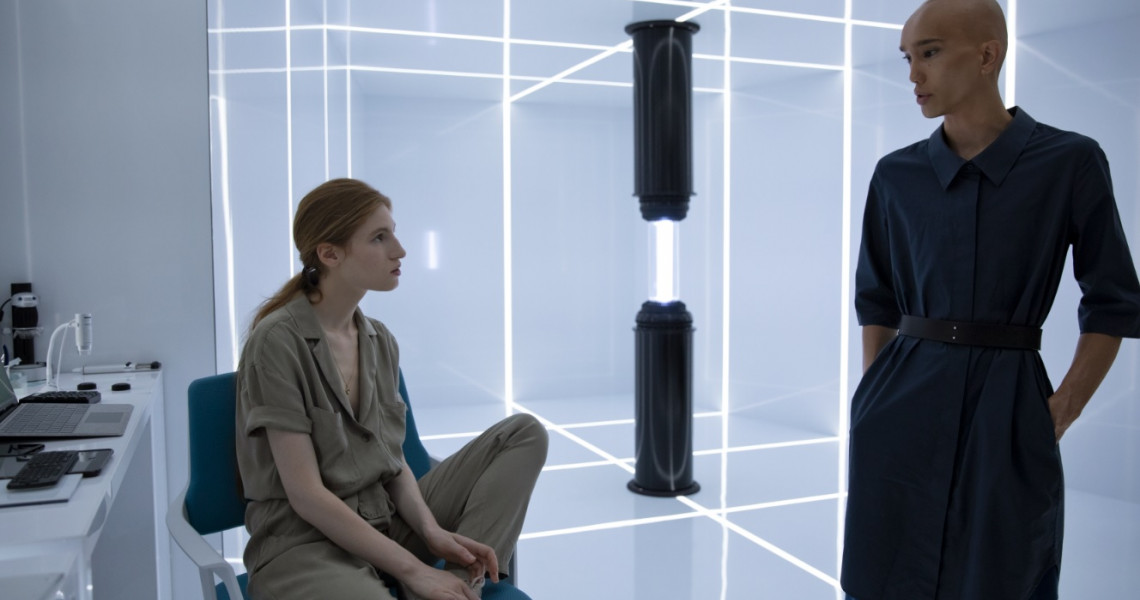 Netflix 2019
Osmosis
France
Episodes 1&2 | 2x45min (8x45min series) | in French with English subtitles

In a not-too-distant future, the new "Osmosis" app pushes back the boundaries of the possible and promises to match everyone up with their life partner using micro-robots implanted in the brain of every user. But there is a price to finding the love of one's life through algorithm and allowing access to the most intimate corners of one's mind.

Created by Audrey Fouché
Written by Anne Badel, Aurélie Belko, José Caltagirone, Sylvie Chanteux, Thomas Finkielkraut, Eric Forestier, Olivier Fox, Simon Jablonka, Anne Rambach, Marine Rambach
Directed by Julius Berg, Pierre Aknine, Mona Achache
Music HiTnRuN
With Hugo Becker, Agathe Bonitzer, Luna Silva, Manoel Dupont, Yuming Hey, Gael Kamilindi, Stéphane Pitti, Suzanne Rault-Balet
Production CAPA Drama
Broadcast by Netflix
Screening on Sunday, March 24 in the presence of Julius Berg (director), Hugo Becker (actor), Agathe Bonitzer (actress), Yuming Hey (actor), Manoel Dupont (actor), Luna Silva (actress), Stéphane Pitti (actor), Suzanne Rault-Balet (actress), Philypa Phoenix (actress), Gaël Kamilindi (actor) suivi d'un débat animé par François-Pier Pélinard Lambert (Le Film Français).