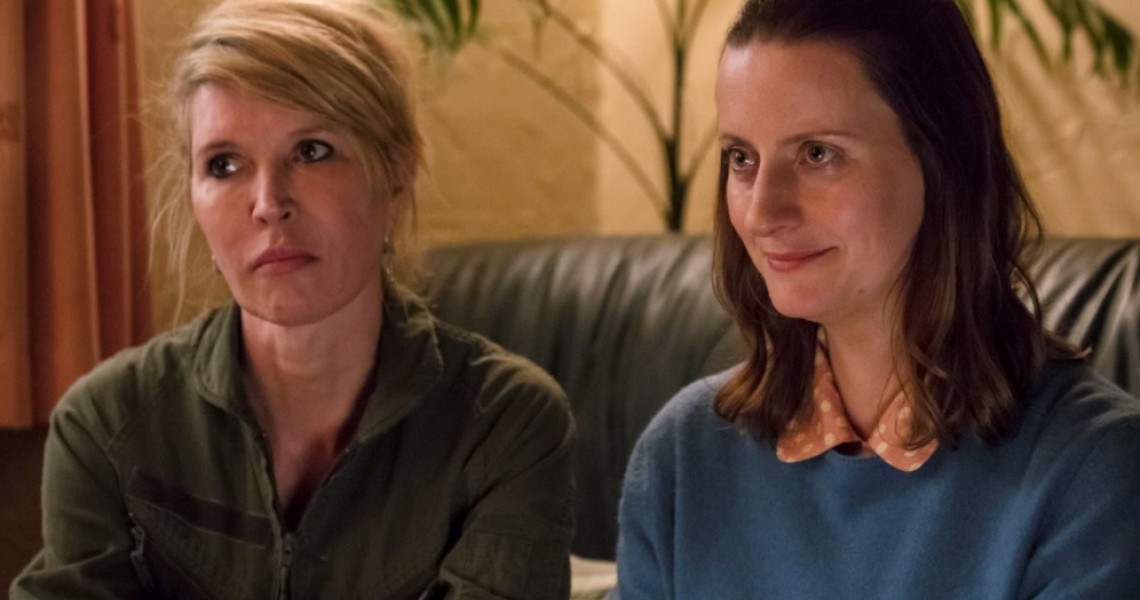 © 2018 HBO
Sally4Ever
United Kingdom
, United States
Episodes 1&2 | 2x30min (7x30min series) | in English with French subtitles

For ten years Sally has lived a dull suburban life with David. But on the night he asks her to marry him, Sally has a crisis and embarks on a wild affair with Emma, a seductive, charismatic, boho actress, singer, musician, poet and author. Before Sally knows it, her life has taken on an unexpected turn.
An off-the-wall and crazy comedy from Julia Davis.
| | |
| --- | --- |
| | |
| Created by | Julia DAVIS. |
| Written by | Julia DAVIS. |
| Directed by | Julia DAVIS. |
| Starring | Julia DAVIS, Catherine SCHEPHERD, Alex MACQUEEN, Julian BARRATT and Felicity MONTAGU. |
| Produced by | Various Artists and Hush Ho . |
| International Sales | HBO. |
| Original broadcaster(s) | Sky One and HBO. |
| France broadcaster(s) | OCS. |
| France broadcaster(s) | OCS. |