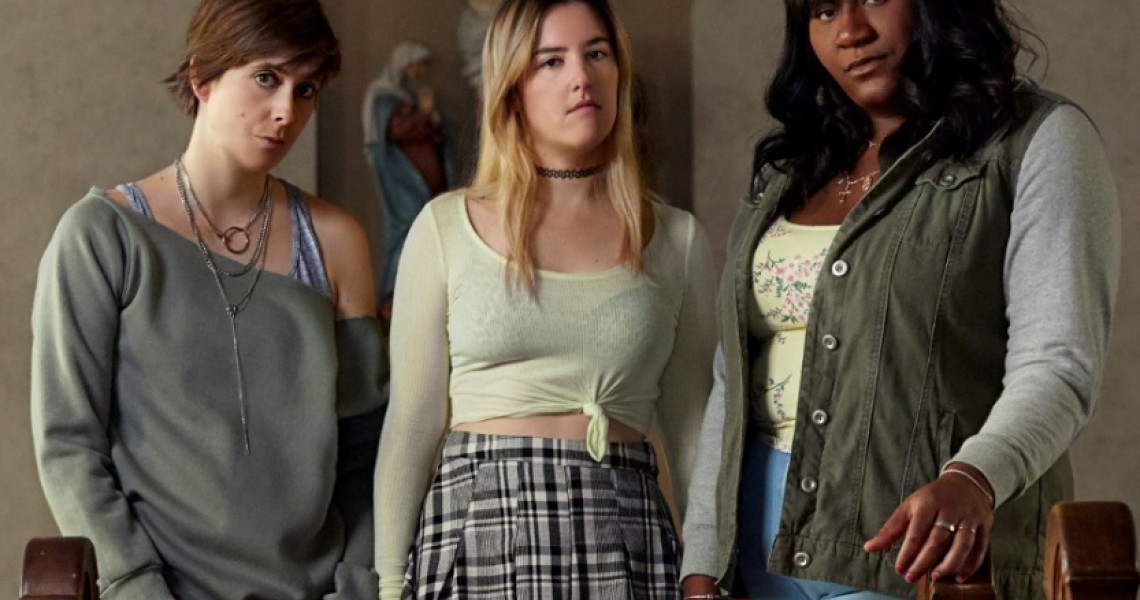 © Droits réservés
M'entends-tu ?
Canada
2018
/ International Premiere
Episodes 1&2 | 2x22min (10x22min series) | in French

A plunge into the daily lives of Ada, Fabiola, and Carolanne, three long-time friends from a background of poverty. They try as best they can to cope with the harsh reality of their environment, using singing as an emotional outlet in this snappy, funny, and touching series.
| | |
| --- | --- |
| | |
| Created by | Florence LONGPRE. |
| Written by | Florence LONGPRE, Pascale RENAUD-HEBERT and Nicolas MICHON. |
| Directed by | Myriam BOUCHARD. |
| Starring | Florence LONGPRE, Eve LANDRY and Mélissa BEDARD. |
| Produced by | TRIO ORANGE. |
| Original broadcaster(s) | Télé-Québec. |