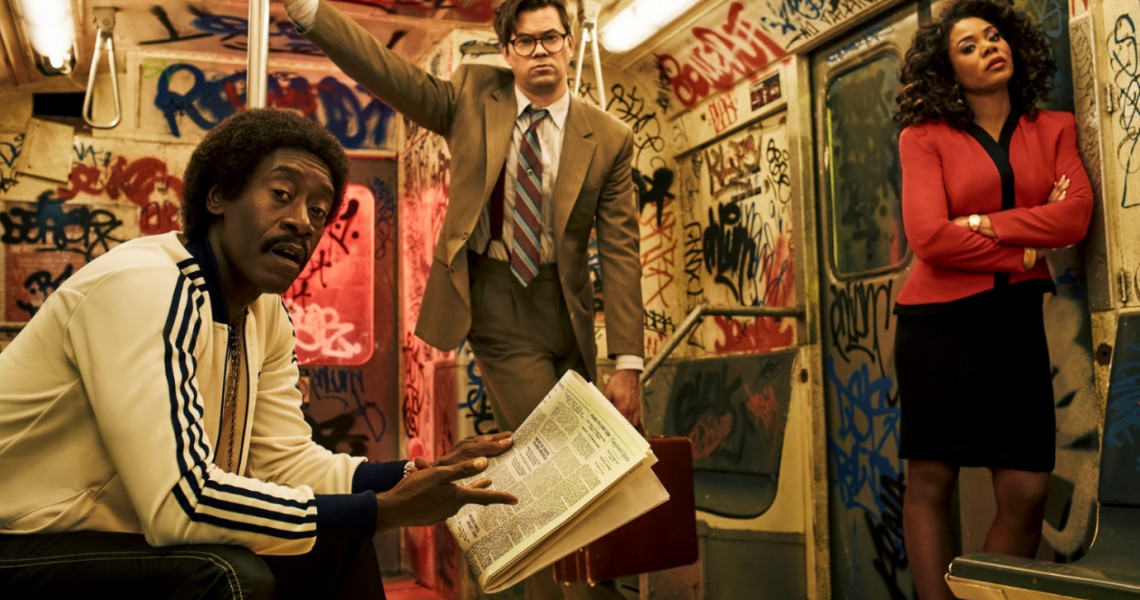 © CBS Studios Inc
Black Monday
United States
Episodes 1 > 3 | 3x30min (10x30min series) | in English with French subtitles

Travel back to October 19, 1987 aka Black Monday, the worst stock market crash in the history of Wall Street. To this day, no one knows who caused it… until now. This is the story of how a group of outsiders took on the blue-blood, old-boys club of Wall Street and ended up crashing the world largest financial system, a Lamborghini limousine and the glass ceiling.
An outrageous comedy series stars Don Cheadle, Andrew Rannells and Regina Hall.
| | |
| --- | --- |
| | |
| Created by | David CASPE and Jordan CAHAN. |
| Written by | Jessi KLEIN, Jim BRANDON and Brian SINGLETON. |
| Directed by | Evan GOLDBERG and Seth ROGEN. |
| Music composed by | Kris BOWERS. |
| Starring | Don CHEADLE, Andrew RANNELLS, Regina HALL, Paul SCHEER and Horatio SANZ. |
| Produced by | Showtime and Pictures Television. |
| International Sales | CBS STUDIOS INTERNATIONAL. |
| Original broadcaster(s) | Showtime. |